About us
---
SOME STEPS OF OUR HISTORY …

For over 50 years, TEC AUTOMATISMES has developed products perfectly fitting customers and markets requirements worldwide...

Founded in 1962, our company designs and manufactures products in full accordance with the latest technical and technological evolutions.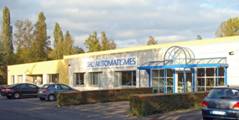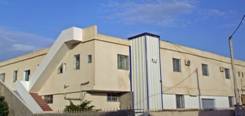 Head office and workshop based in MOUY (Oise) RAI, mounting workshop based in TUNISIA


In 2011, we have bought a cutting and stamping company to inject knowledge in our company and permit us to control our production cost.
BOYER company, cutting and stamping workshop based in SEINE ET MARNE
SKILLS AND PRODUCTS …
Thanks to our multiple skills in electromechanics, electronics, electricity, automation and mechanics, we can develop
global "tailor-made" solutions
including:
relays (TEC and MTI brand names)


Solenoids and hold magnets


Sequencers and programmable controllers


Electric control panels


Cables and beams



Mechanical parts
SOME WORDS ABOUT OUR CUSTOMERS …
With its products range and its customized solutions, TEC AUTOMATISMES is a key partner for the most demanding customers in
energy
,
public transport
,
security
(access control, lifts, and fire security),
environment
and
industry
.

TEC AUTOMATISMES is the first industrial relays manufacturer for electricity production plants (nuclear, hydraulic and thermal).

TEC AUTOMATISMES is represented in more than 4000 Parisian buses with 3 electronical solutions.

TEC AUTOMATISMES is the main control panel supplier for the leader in pumps for water treatment purposes.

TEC AUTOMATISMES works with the main access control and lift companies.



CLEAR COMMITMENTS …

To commit ourselves with our customers means preserving their satisfaction and the one of our collaborators. That is the essential principle on which lies our
company strategy
with the following purposes :
To offer global solutions to our customers including software, hardware and value added services.
To boost our position on our various strategic activity fields and increase our product ranges.
To develop some synergies between our different activities.
To integrate and increase our knowledge to upgrade our reactivity and company performances.
Thus,
stimulate innovation is a daily preoccupation
. We must
ontrol the most advanced technologies
to integrate them in our products and services in order to fulfill our customers' requirements.

The success of our strategy is also based upon the constant evolution of our production tools to generate flexibility, reactivity and versatility which allow us to improve the industrialization of our new products in terms of mechanical design and software integration.
TEC AUTOMATISMES is an independent group. Its autonomy guarantees to its customers flexible and durable solutions.


VALUES …
After 50 years, we remain passionate by our job and we believe in the future.

Human size Company, we are totally conscious of the role and the importance of each of our employees. Human respect, training and recruitment are the essential pillars of our know-how. Every year, we welcome trainees in all departments, from the Research and Development to the Sales Department. Moreover, 10% of our staff is composed of young people preparing alternately between their school and our company specific diplomas of technician or engineer.

Proximity and customer satisfaction are the center of our organization, quality insurance system and development strategy.

For 10 years and for many years ahead, TEC AUTOMATISMES' shareholders have decided to invest all the company's benefits. It's an evidence or our confidence in our customers and our teams,and it guarantees our passion for our job and the multiplicity of our projects.